If you're going to spend money on a new refrigerator, it might as well be one of the best refrigerators of 2023. Everyday items are expensive right now. Keep essentials like your eggs, produce, frozen foods and more fresh with a great refrigerator that won't let you down. The shopping experts at CBS Essentials have selected the best refrigerators of 2023. These must-have refrigerators not only cool food expertly, they can also be monitored and controlled via your smartphone, dispensing filtered water and ice. Some of these refrigerators even have a touchscreen that allows you to send text messages and phone calls, keep track of your groceries, take photos and suggest recipes.
We even consulted an appliance expert to answer many of your most frequently asked questions about kitchen essentials. Ready to upgrade to a bigger, better and smarter refrigerator? Check out the best refrigerators of 2023. Many of these models are even on sale now during the Discover Samsung fall sale.
---
Best refrigerators of 2023
Ready for a new refrigerator? All refrigerators we selected have a rating of four stars or higher and contain many positive reviews.
Samsung Custom 4-Door Flex Refrigerator with Family Hub+: 32% discount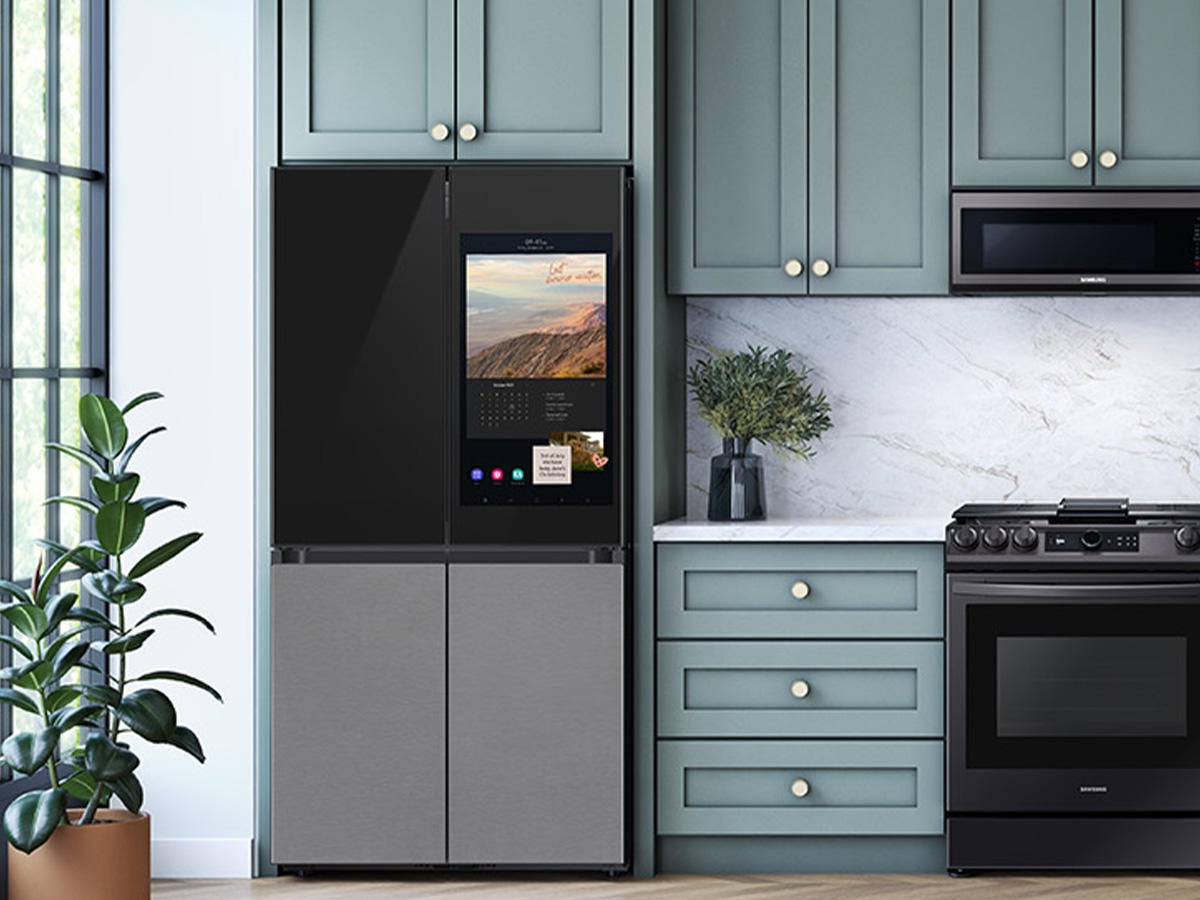 The best thing about this refrigerator is its huge Family Hub touchscreen that is twice the size of the brand's original smart refrigerator touchscreen.
Samsung's touchscreen refrigerators all feature Samsung's Family Hub, with Amazon's built-in Alexa voice assistant. The smart refrigerator component can connect to and be used to control your phone, computer, TV, smart doorbell, Nest thermostat, and Samsung home appliances. It can share photos, stream music and more. The Family Hub feature lets you see inside your refrigerator from anywhere (via your connected device), find recipes based on what you have on hand, plan weekly meals, and even send cooking instructions to your refrigerator. Samsung smart oven.
The smart technology can also help you save energy thanks to Samsung's new energy-saving technology, SmartThings Energy. The smart program allows you to view and manage the energy consumption of your compatible Samsung device and find ways to save energy using AI Energy Mode. The new mode even automatically optimizes device settings to reduce the amount of energy consumed. This refrigerator is also marked down from $4,999 to $3,399 during Discover Samsung's fall sale.
Why we like the Samsung Bespoke 4-Door Flex Refrigerator with Family Hub+:
This 4.9-star refrigerator has a beverage center with a water dispenser and Samsung's AutoFill water pitcher.
The Dual Auto ice maker makes two types of ice: ice cubes or Ice Bites.
Samsung Bespoke refrigerators feature customizable door panels. You can choose from eleven colors and two finishes.
This refrigerator comes with a two-year custom warranty.
---
LG door-in-door refrigerator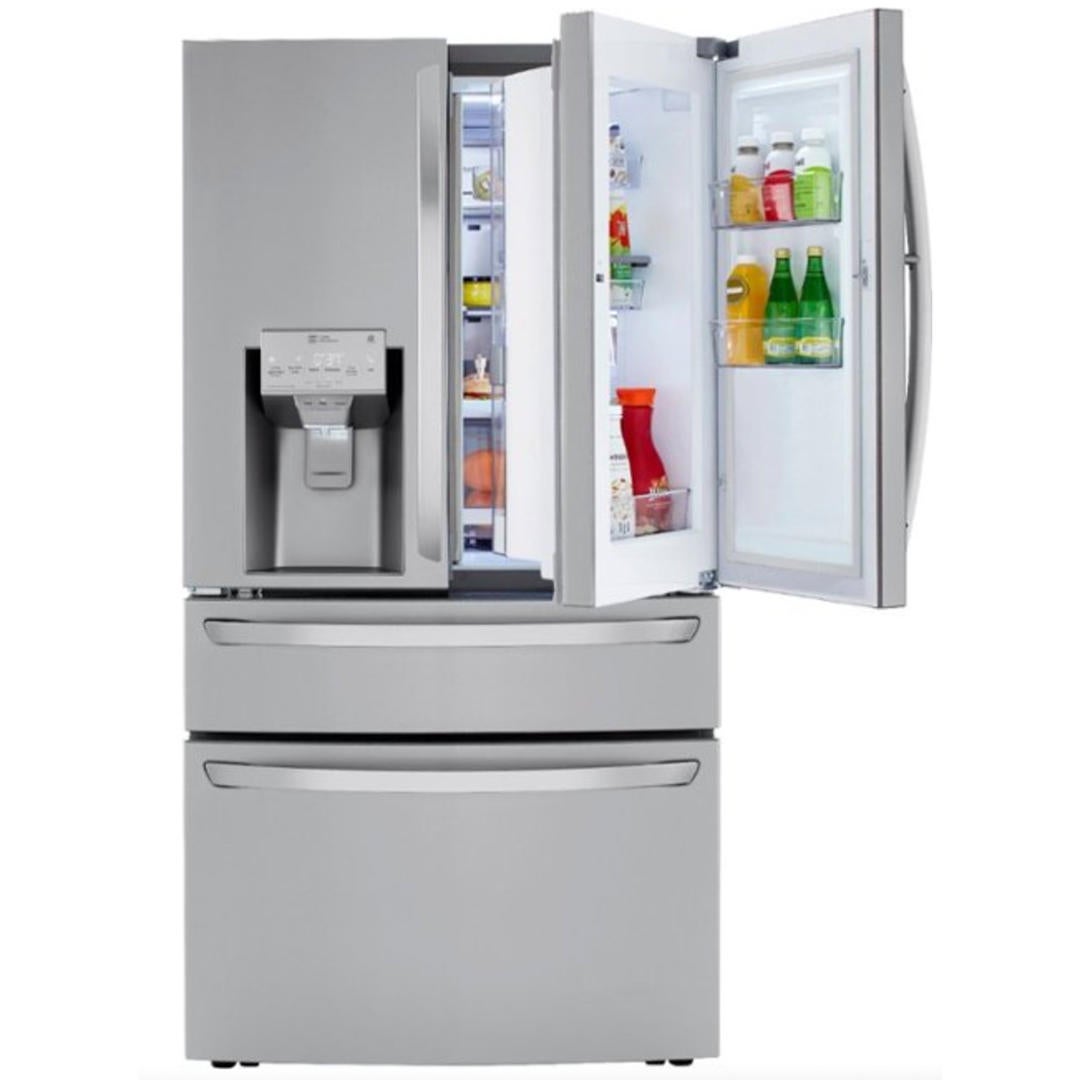 The best thing about this refrigerator is that the door is in a door. The exterior door provides quick and easy access to food and drinks. It comes equipped with adjustable bins that slide up and down smoothly to fit exactly what you want to put in your refrigerator.
This 4.5-star refrigerator has a flexible drawer that can be converted from a refrigerator drawer to a freezer drawer at the touch of a button. Choose from five temperature settings to suit your family's needs. It includes a water dispenser that fits virtually any container size and dispenses the exact amount of filtered water detected by the machine. This refrigerator's ice maker makes standard ice cubes, crushed ice and slow-melting round special cubes.
The refrigerator normally costs $4,000, but Best Buy now has it on sale for $2,900.
Why we like the LG door-in-door refrigerator so much:
It offers a unique door-in-door design that allows you to access snacks and drinks without fully opening your refrigerator.
The flexible drawer can be used for frozen food or converted into a cooling drawer for chilled food needs.
The water dispenser easily fits a standard glass or a

Stanley cup

.
---
Samsung custom 4-door Flex refrigerator: 36% discount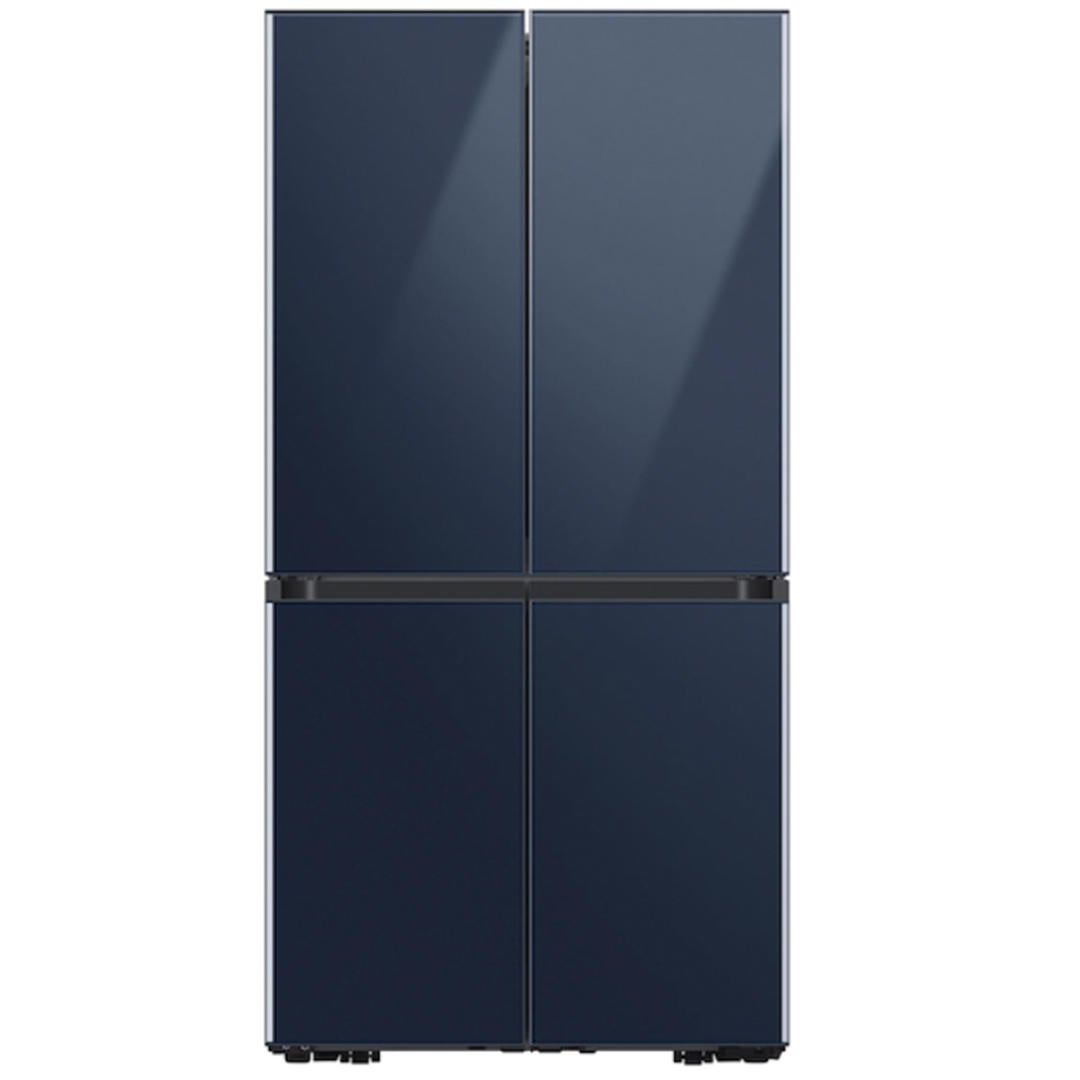 This custom-made four-door flex refrigerator is one of CBS Essentials' best-selling refrigerators ever. The 4.6-star refrigerator has recessed handles for a sleek design. The premium kitchen appliance features a hidden beverage center with a water dispenser, an auto-filling water pitcher and an ice maker. It's on sale now for $2,699 (regularly $4,199).
"This is the sleekest and most efficient refrigerator yet," says one Samsung reviewer. "I was hesitant to give up my crushed ice, but the ice cubes (smaller cubes) are perfect for iced coffee. Ice trays are also easy to access."
Why we like the Samsung Bespoke 4-door Flex:
It has a flat door design with easy-to-open recessed handles that fit perfectly in your kitchen.
You can customize the design of your refrigerator with interchangeable door panels. Choose from a wide variety of colors and two finishes.
You can customize the storage space at the bottom right as a refrigerator or freezer. It contains five adjustable settings.
---
Bosch 800 Series 36-inch Smart Four-Door French Door Refrigerator

This Bosch refrigerator features two moisture-controlled compartments, a FlexBar storage bar for flexible cold drink storage, five adjustable tempered glass shelves, and three 1-gallon door bins. It has an internal water dispenser and an internal ice maker.
This high-tech refrigerator can be monitored and controlled remotely with the Bosch Home Connect app. The app allows you to control the temperature of your refrigerator, adjust the lighting and perform diagnostics.
Why we like the Bosch 800 Series Refrigerator:
This smart refrigerator can alert your phone if you accidentally leave your refrigerator door open for a long time.
The FreshProtect function absorbs naturally occurring ethylene to slow ripening, so produce stays fresh for longer.
It has recessed handles for a sleek look.
---
What to consider before buying a refrigerator
Appliance expert and repair technician Renae DuHaime told CBS Essentials that when purchasing a refrigerator (or any other large household appliance) you need to consider the size of your space. "The first thing you want to do is measure the space and take a photo of the space it occupies," they explained. "Having the photo as a reference when you're shopping can help you visualize whether the refrigerator will work in the room, such as if there is a wall on one side of the room that prevents the door from opening into a certain room. opened. certain direction."
DuHaime told CBS Essentials that our reading should become familiar with popular refrigerator styles. "Most residential refrigerators come in five different styles," they said. "Each style has its own space limitations that you need to consider. For example, unlike a rooftop refrigerator (which has a smaller freezer compartment), a side-by-side refrigerator has equal space in both the fresh food compartment and the freezer compartment.
However, that space is largely vertical, meaning that the respective compartments are usually very narrow. If you often prepare meals or pastries that take up a lot of horizontal space in the refrigerator (or if, like me, you tend to put the whole box in the refrigerator when you order pizza), a side dish is the side refrigerator wouldn't work very well for you."
How to Buy a Refrigerator Like an Appliance Expert
Do you want to shop for a refrigerator like an expert? "The best advice I can give when looking at a specific refrigerator brand is to visit their website," says DuHaime. "A brand's website can tell you a lot about what it might be like to own a device from that brand.
Does their website have easily accessible customer service, or is it difficult to figure out how to get in touch with them? Can you easily find a PDF version of their device manuals, or are they nowhere to be found? Do they offer extra advice on how to get the most out of their products, or is their website more focused on sales? This can all make a big difference in the kind of support you get from that brand if your device ever has an issue that you need to resolve."
When should I replace my refrigerator?

It may be time to upgrade or replace your old refrigerator with one of these the best refrigerators in 2023. There are several new refrigerators on the market that are equipped with the latest refrigerator technology, and they are all available for purchase now. But if your old refrigerator doesn't seem to be causing any problems, how do you know when it's time to replace it?
The U.S. Department of Energy recommends replacing your refrigerator every twelve years. Of course, you can always replace or upgrade your refrigerator today. Especially if you are not satisfied with your current refrigerator brand or model.
---
Related content from CBS Essentials